Gotta catch 'em all with free Wi-Fi for Virgin Mobile customers
Virgin Mobile customers to get free, unlimited Wi-Fi access with Bitbuzz Wi-Fi hotspots
On-the-go service connects customers in over 900 hotspots across Ireland & the UK, perfect for Pokémon Go trainers looking to catch 'em all


Wednesday August 10th 2016: Virgin Media has today announced that it is now offering free and unlimited Wi-Fi access to all Virgin Mobile customers, connecting them in over 900 Bitbuzz Wi-Fi hotspots across Ireland and the UK.
From today, Virgin Mobile customers will have access to smooth, super speedy Bitbuzz Wi-Fi in locations such as Insomnia, Costa Coffee, as well as various hotels and pubs around the country. It is available to any Virgin Mobile customer, all they need to do is have a Wi-Fi enabled phone and simply register onto a Bitbuzz Wi-Fi hotspot in a one-off registration.
Elaine McCarthy, Mobile Product Development Manager at Virgin Media said:
"We are delighted to bring the benefits of this high-speed Wi-Fi broadband service to our Virgin Mobile customers. It's never been easier to stay connected whilst on the go with our unlimited, free Bitbuzz Wi-Fi hotspot service.
"It's really going to help out all those Pokémon trainers out there as it means that they can play Pokémon Go to their hearts content without worrying about racking up their data usage."
This news comes hot on the heels of the launch of Virgin's 4G service. "Our mobile offer is growing and having launched free 4G for all mobile customers, introduced a new range of handsets and now offering free Wi-Fi hotspots to all our mobile customers – it's impossible not to enjoy free speedy Virgin Media Wi-Fi on the go," continued Elaine.
Bitbuzz is a Wi-Fi network operator owned by Virgin Media that provides a range of managed services to over 900 locations including hotels, airports, cafe bars, pubs and other public locations throughout Ireland and the UK.
To view the available locations, visit http://www.bitbuzz.com/hotspots/index.html

ENDS

Follow us on Twitter: @VirginMediaIEPR

Notes to the editor

How does Virgin Media compare with its competitors: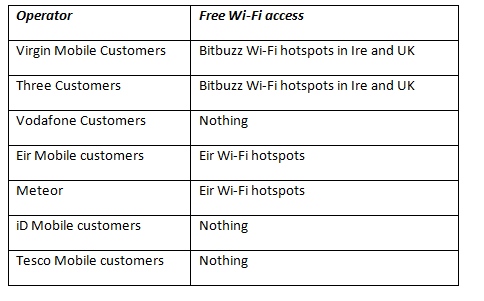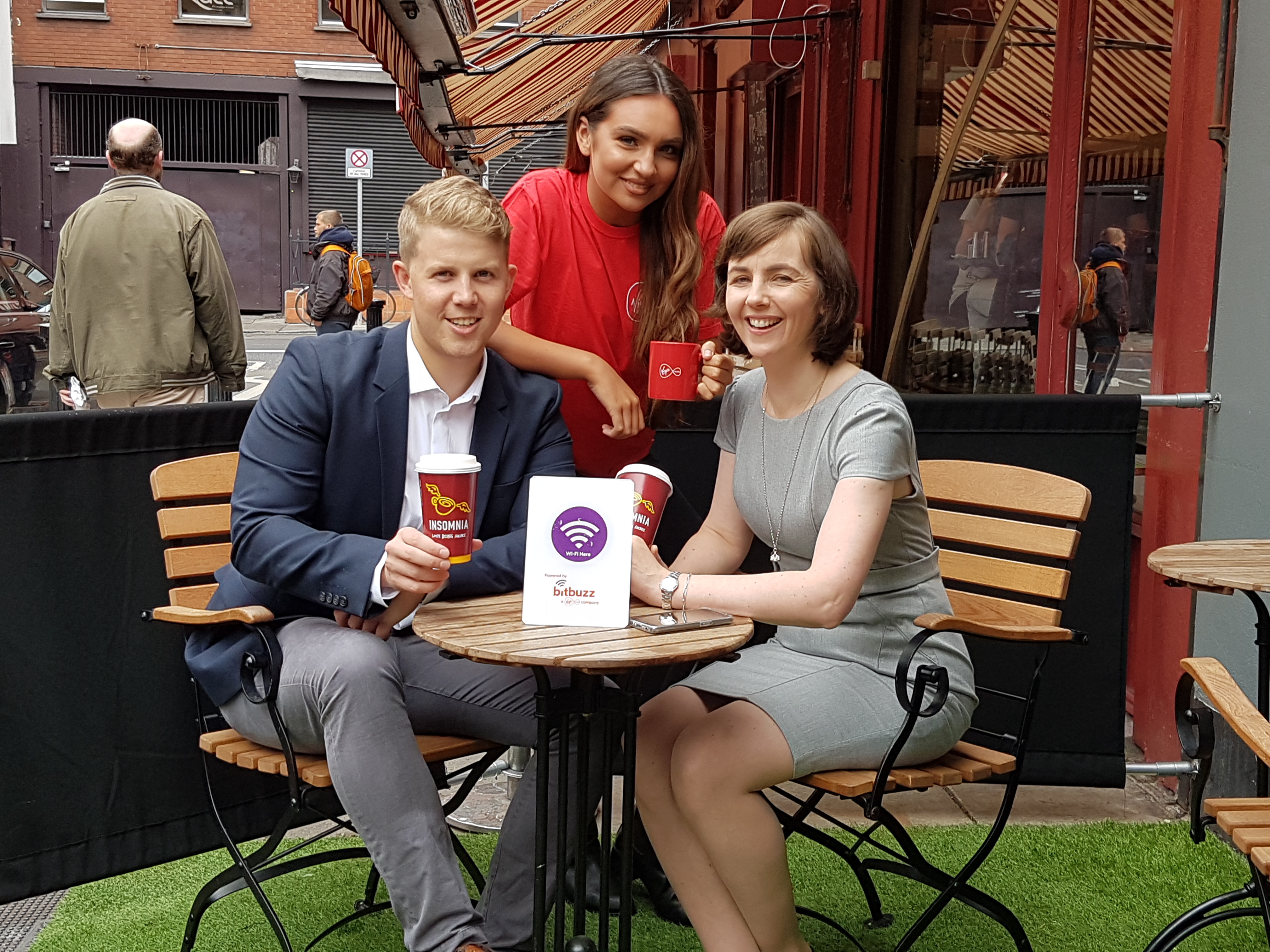 Pictured L-R: Peter Manley of Insomnia, Shauna Lindsay centre with Elaine McCarthy, Virgin Media Ireland.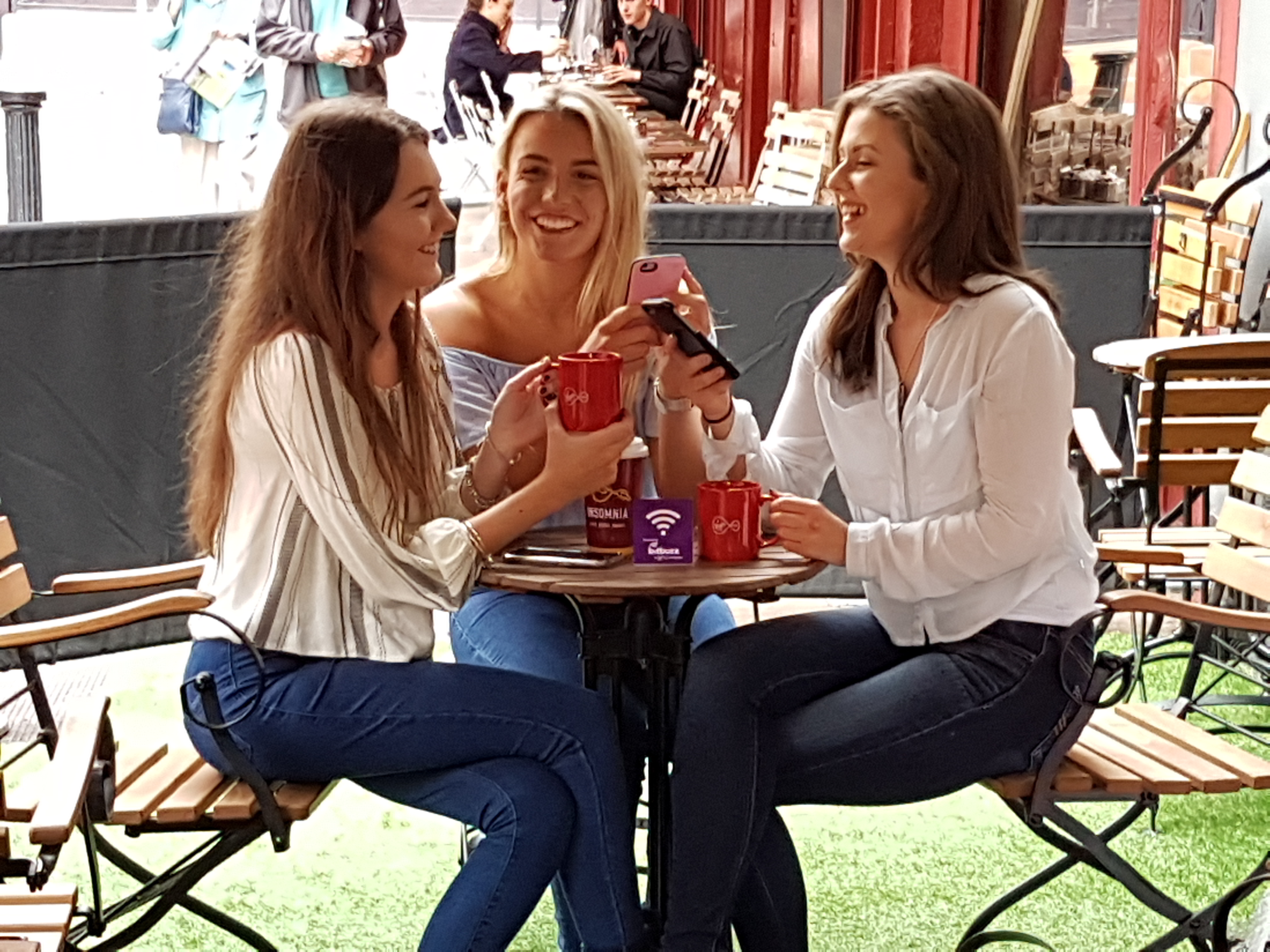 Pictured trying out Virgin Media's Bitbuzz free mobile WiFi hotspot at Insomnia Chatham Row are l-R: Aoife Blake, Lucy Dempsey and Sorcha Van Dessel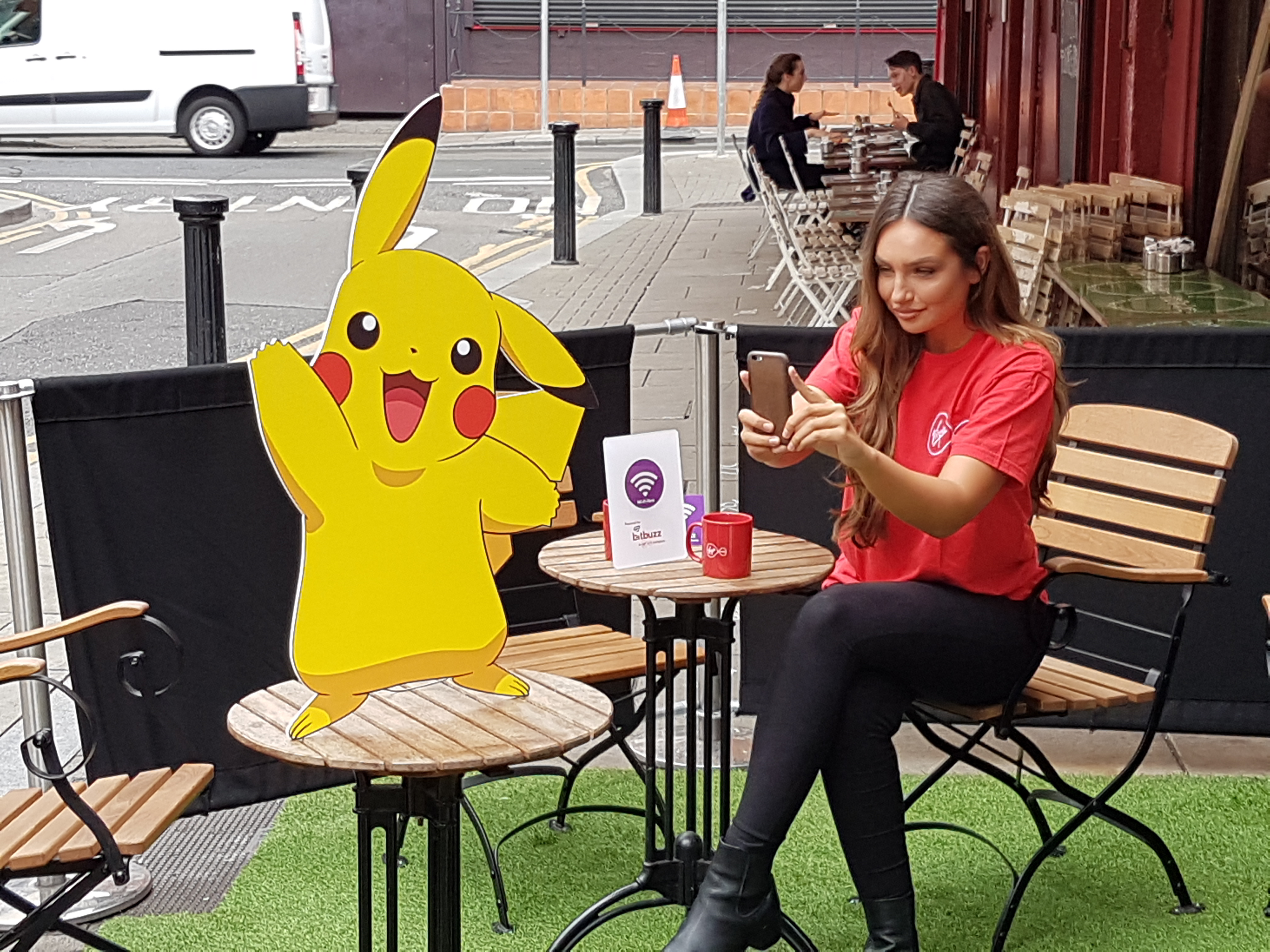 Shauna Lindsay uses Virgin Media's Bitbuzz free mobile WiFi hotspot at Insomnia Chatham Row.