14 Irish start-ups pitching in London in Virgin Media's VOOM 2016 Competition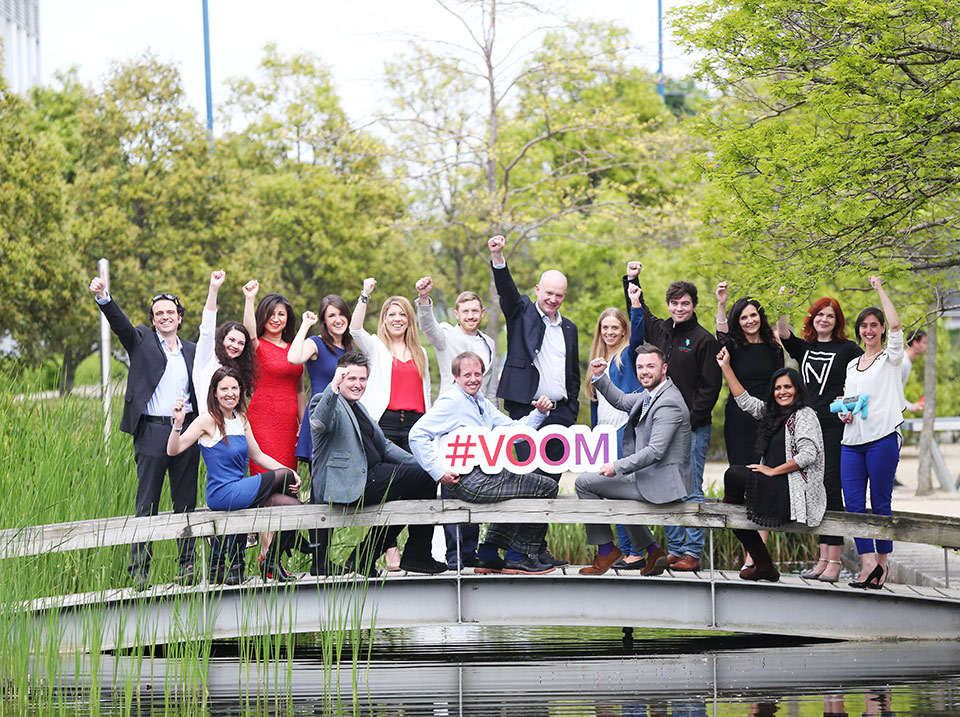 Fourteen Irish businesses will today take part in Virgin Media's VOOM 2016 Pitchathon in London, the biggest and most valuable pitch competition in Ireland and the UK with a total prize fund of €1.2 million. People can watch the pitches live at www.vmbvoom.com (details below).
The competition hunts for the most exciting and innovative businesses. The Irish candidates are among 160 top businesses shortlisted across each of the two competition categories – 'Start-up and Grow' – after over half a million public votes were cast across Ireland and the UK.
Taking place over 29 hours, from 11am on Wednesday 1st June to 4 pm on Thursday 2nd June, the #VOOM 2016 Pitchathon is also a live-streamed attempt at a Guinness World Record, featuring 160 back-to-back pitches.
The time window when each pitch will take place is listed below. All pitches can be viewed through the front page at www.vmbvoom.com