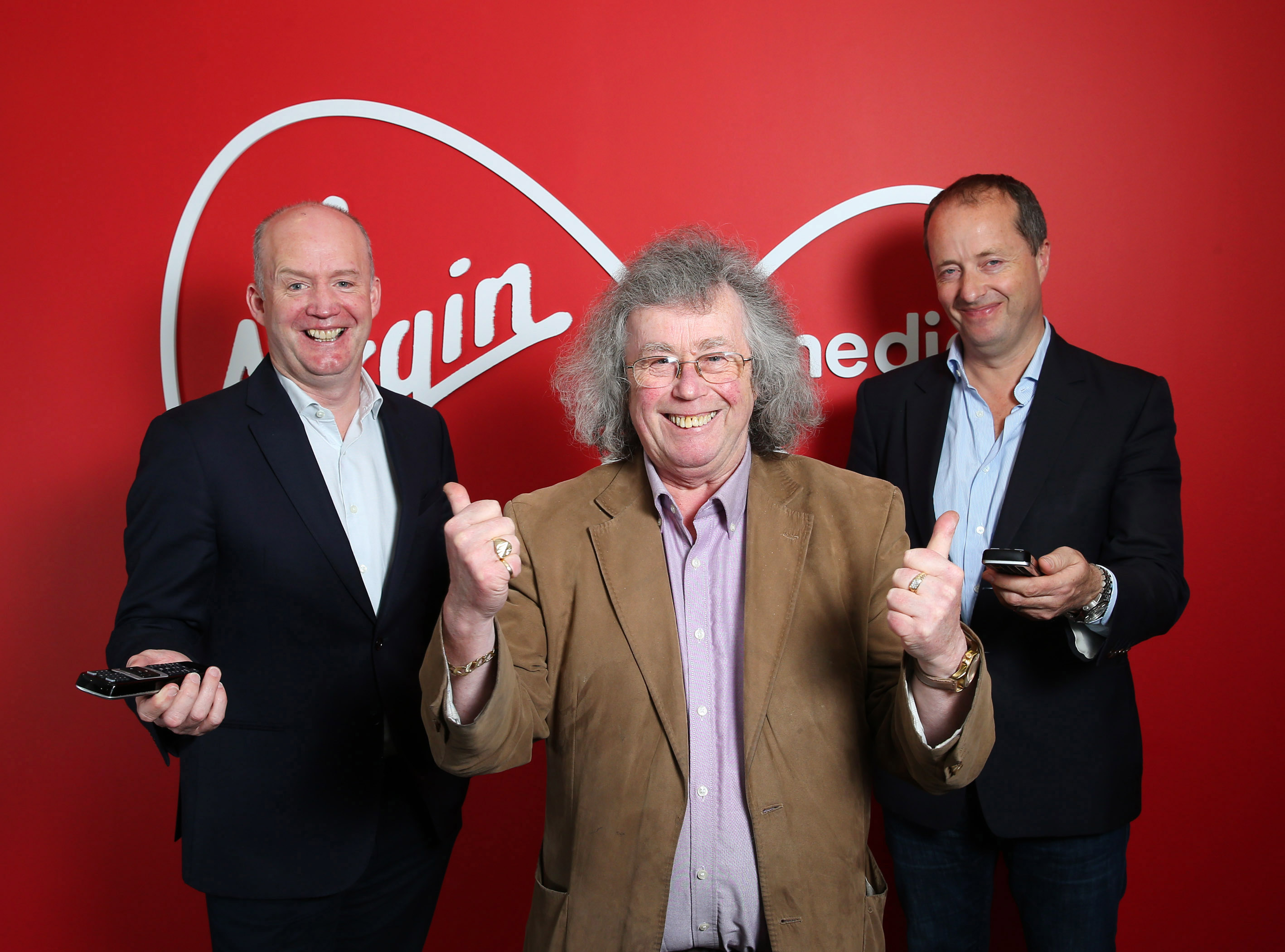 06 October, 2016: Virgin Media, Ireland's leading entertainment company is delighted to partner up with Element Pictures Distribution to feature the much anticipated MATTRESS MEN On Demand from Friday 7th October.
This unique Irish documentary captures a true story about the struggle of turning an ordinary story into an extraordinary journey.

In an attempt to save his struggling mattress business, sixty-something Michael Flynn reinvents himself as the eccentric online personality 'Mattress Mick' under the guidance of his good friend Paul Kelly. Paul, burdened with debts and living with his family in inner city Dublin yearns to get a full time contract working with Mick. Using all his marketing savvy and entrepreneurial skills, Paul embarks on a mission to make Mattress Mick a viral sensation. Will Paul be successful in his endeavours? And will Mick finally overcome the challenges in their friendship and recognise the hard work and good intentions of his long-time friend?
MATTRESS MEN is a bittersweet and moving tale of friendship and the struggles of two men that is sure to delight audiences everywhere.
Tony Hanway, CEO of Virgin Media said "Virgin Media is delighted to support one of Ireland's leading Independent film company, Element Pictures Distribution, and offer viewers the opportunity to watch MATTRESS MEN On Demand at the same time it is released in Cinemas across Ireland. This is another exciting offering from Virgin Media's on demand service, which already boasts hundreds of hours of movies and TV shows across multiple platforms including Horizon TV and Horizon Go."
Element Pictures MD Andrew Lowe added "This partnership with Virgin Media ensures that the brilliant MATTRESS MEN will be seen by as wide an audience as possible and gives Virgins' customers the choice as to where and when they watch the film. We are really pleased to be working with Virgin in this innovative way and look forward to many more Day and Date releases* with them in the future."
MATTRESS MEN is directed by Colm Quinn and produced by Ciaran Deeney and David Clarke with funding from the Irish Film Board.
MATTRESS MEN is in Cinemas and on Virgin Media On- Demand and Volta from October 7th.

Ends
Information:
Follow #MattressMen
https://www.facebook.com/mattressmen
https://twitter.com/MattressMenFilm

*Note to editors: A "Day and Date release" is the industry term to describe the practice of releasing a film on transactional video on demand platforms at the same time as it is released in cinemas. Customers can choose to watch the film on demand in the comfort of their own home or watch it in their nearest cinema. Films released on a Day and Date basis are available for a premium price during the period they are playing in cinemas, after which they follow traditional pricing models.

MATTRESS MEN is in Cinemas and on Virgin Media On- Demand from October 7th & on Virgin Media – MATTRESS MEN costs €8.99 SD and €9.99 HD.